Have you ever wondered why your visitors are not converting into customers?
What's the reason behind your website's higher bounce rate?
That's perhaps because the content on your website doesn't serve its purpose.
You might be wondering if you should outsource your content to a content writer when you can write it on your own.
As per Demand Metric, content marketing costs 62% less than traditional marketing. Yet, it generates approximately three times more leads.
A copywriter can help your business in numerous ways. To start with, a copywriter isn't just a person who writes a copy. The tasks of a copywriter include researching, keyword planning, and urging, to mention a few.
When you reach the end of this article, you'll rush on to connect with a copywriter. You'll also realize how important it is to have one.
So, let's dig a little deeper into it to find out why you should hire a copywriter today.
They know how to persuade people
Anybody can write content, but not everybody can write it well. Copywriters master the art of persuasion. They know how to excite readers, arouse their interests, and connect with them. They also know how to get people glued to your site.
And why is that important? 
It is your content that leaves a lasting impression in the hearts and minds of people. By providing valuable content to your readers, you can build their trust and loyalty towards your brand.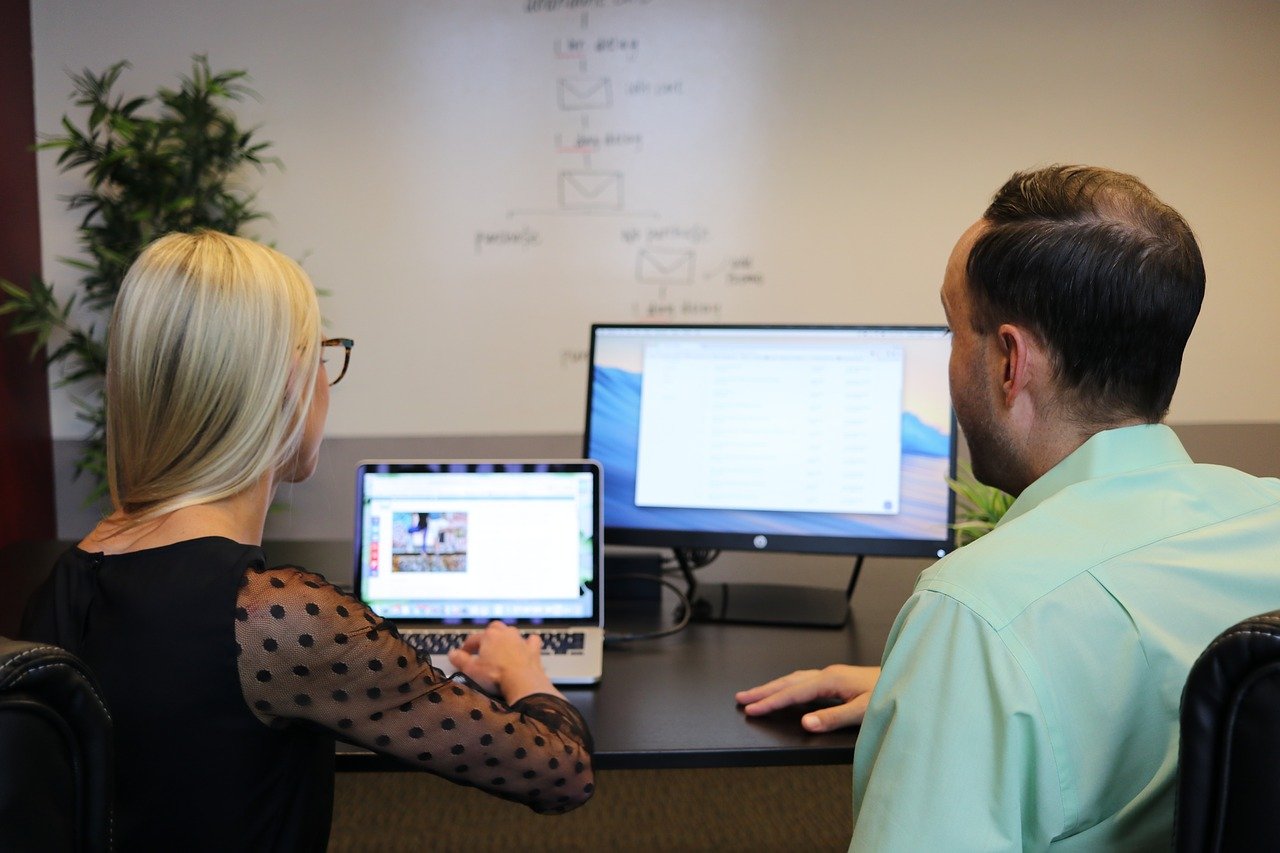 Let us accept it! Every business aims at maximizing its turnover by generating more leads! 
And this is what a copywriter knows how to conquer. Throughout their content, they subtly tell the readers to take action. This is achieved by connecting with them personally and making them feel that they need this. 
It's the placement of words in a sentence that can decide whether it'll convert or cost you. 
Initially, getting a strategic copywriter may seem to you like an expense. But as it'll progress, you'll know that it's an investment and the return would be worth it. Even Marcus Sheridan, a content marketing legend, said that great content is the best sales tool in the world.
All of this can result in increasing the company's turnover and the profit in the process. Now you know whether you should save those bucks or invest in a copywriter. 
But wait! There's more to it.
They can increase your organic reach
It is the goal of every entrepreneur to build a strong network of clients. For this, the content must have an organic reach, without which the scope is limited. There's no reason to write if nobody reads the content.
The right copywriter knows how Search Engine Optimisation (SEO) works and uses its many techniques to uplift the ranking of the content. Rankings on search engines like Google ultimately drive a lot of traffic to the site. Ultimately, that means more clients!
As per Think with Google, around 60% of smartphone users have used the "click to call" option to contact a business using the search results.
This is a significant number! But how does a website rank among its competitors? By using SEO!
They can leverage copy for multiple channels
If you believe you can share the same piece of content across all your social platforms, you aren't going to see the true potential of the content. Every medium has a different audience base. Hence, the consumption patterns and expectations of the users vary. Something may do well on LinkedIn but may flop on Instagram. Similarly, a post on Twitter may be a masterpiece, but it may not do well on Facebook. 
Multibrain highlighted how one should customize the content based on the platform, to be highly effective.
Experienced copywriters understand the psychology of people using different platforms and target audiences accordingly to leverage content for different channels effectively.
They don't make grammatical or spelling errors
Copywriters are professionals who write hundreds of copies a month. They have a good command of the language and don't usually make grammatical or spelling errors. On the contrary, a non-professional writer can make silly mistakes and typos that spoil a copy. Nobody wants to read something unclear or difficult to interpret. Moreover, the brand can lose its credibility because of such mistakes.
According to research conducted by a London-based digital communications agency, 42.5 percent of people were most influenced by spelling or grammatical blunders.
You are too close to your business. So probably how you see it and what you think about it won't be the same as how others (mainly the potential clients) look at it. It is essential to put yourself in their shoes to persuade them. 
A copywriter being an outsider can give you a fresh perspective. They are better positioned to write what your potential clients want to read and stay connected to your business and even products or services. 
Therefore, they can give you a third-party perspective, which is much needed!
They leave you with more time for core activities
You hire a CA to manage your accounts, an electrician to look after the technical things, and a sweeper to clean your office. 
Why?
Because they are professionals in their respective fields and you cannot afford to devote months or years to learn that skill because you have other core activities to look after. 
In research conducted by SEMrush, it was found that 72% of respondents believed outsourcing content work freed up their time for strategic tasks.
As an entrepreneur, managing a business should be your main task, and hiring a copywriter can leave you with more time to focus on that.
So, these were some of the many reasons why hiring a copywriter is a must today! I'm sure you aren't going to give it a second thought and invest in a professional copywriter right away!